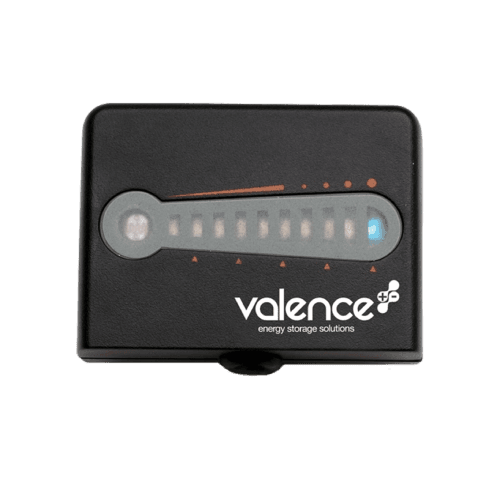 RT Battery Discharge Indicator
U-Charge RT Peripherals ensure optimum performance, monitoring and control of battery modules.
The Battery Discharge Indicator provides a simple and elegant solution for display of basic information for the RT battery modules.

The BDI can be used with up to 2 U-Charge® RT 24V battery modules connected in series or parallel for fault and state of charge indication.
10-segment LED state of charge indication
Fault-indicator LED
Aids battery system balancing
1.4m connection cable
Automatic sleep mode
Simple mounting
Part Number 1004467
Specifications